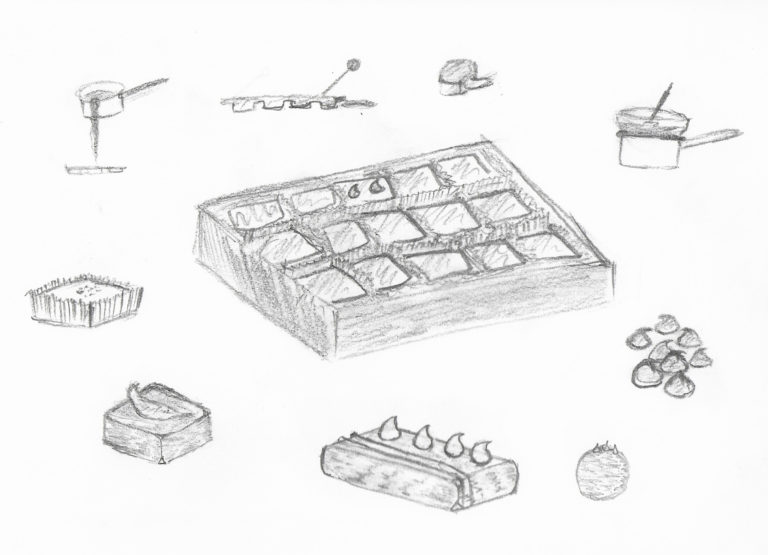 During quarantine, it is really easy to feel like every day is the same. One of the best ways to cope with boredom for me has always (and especially now) been spending time in the kitchen. These delicious vegan chocolate truffles are perfect as gifts to brighten up boring days for other people or to treat yourself. They work really well for storing (1-2 months in the freezer or a week in the fridge). They are rich, sweet, and chocolaty, and it is easy to experiment and invent lots of new flavors.
Print
Vegan Chocolate Truffles
Ingredients
½

cup

coconut milk

,

or your milk of choice

2

TB

coconut oil

1

cup

6 oz or 175g dark chocolate chips (Fair Trade if you can!)
Instructions
Combine coconut milk and coconut oil in a small saucepan and heat on medium until boiling.

Remove from heat, take chocolate chips and pour them into the milk/oil mixture. Swirl the mixture over the chocolate so that it is covered fully in milk, but don't mix. Cover the pan and let sit for 5 minutes undisturbed.

Take the lid off and mix melted chocolate and milk together with a spatula until smooth and glossy. If you want, add any flavorings from our list or your imagination to the ganache right now. Put ganache in the fridge to harden for about 30-45 minutes or until firm enough to roll.

Once the ganache is firm, take it out of the fridge. Take a small ball of the ganache onto your hands and roll it into a ball, repeating with the rest of your chocolate.

Take your truffles and roll them in prepared ingredients. We recommend cocoa powder, coconut flakes or toasted coconut flakes, toasted sesame seeds, chopped roasted nuts, chopped chocolate, or cacao nibs, but you can use any related things too.

Place in the fridge to firm up a little bit before serving.

Enjoy!!!
Notes
Flavors to add:
Peppermint
Lemon, orange, or lime zest
Raspberry
Strawberry
Fennel
Curry powder
Coriander
Cardamom
Cinnamon
Rosewater
Chipotle powder
Pomegranate molasses
If you want to, you could also dip in melted or tempered chocolate and garnish with:
Fancy or flavored salt or sugar
Mint leaves
Rose petals
Chile powders
Ground spices

Cora
(she/her)

and Desmond

(he/him)

Boynton
Cora Boynton, age 13, loves making vegan baked goods, truffles, and caramels. Her brother Desmond, age 11, helps come up with designs and garnishes for her creations. Someday, they hope to open a vegan chocolate shop together. You can follow Cora's blog at yummyveganbakes.com.