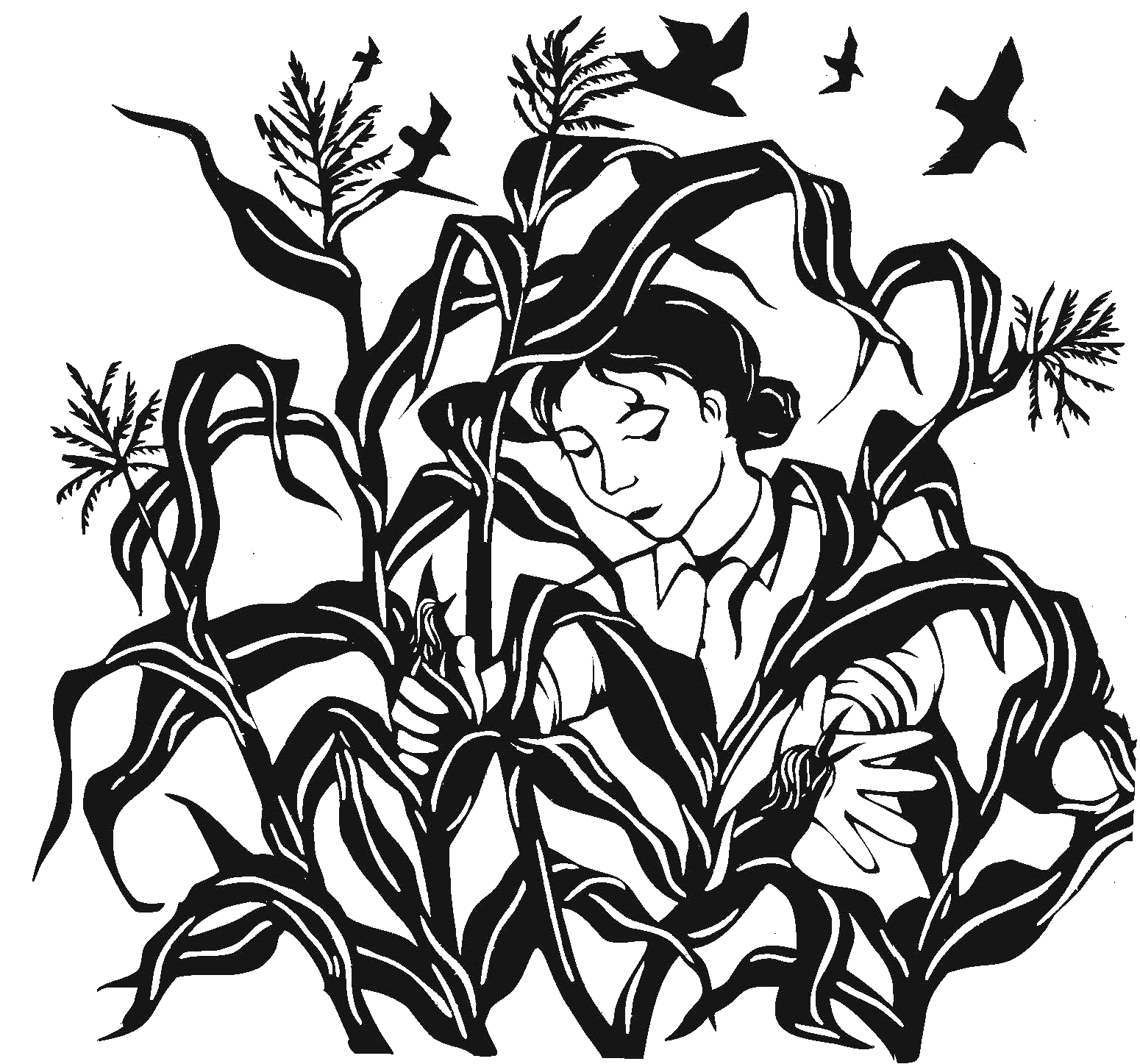 Community Alliance for Global Justice
is a grassroots organization in Seattle working to strengthen the global food sovereignty movement through community education and mobilization. Through popular education, direct action, and anti-oppressive organizing and community building, the Food Justice Project seeks to challenge and transform the globalized, industrial, corporate-driven food system and promote existing alternatives. FJP meetings are on the 3rd Tuesday of the month, 6:30-8:30pm PST. Check out our website at https://cagj.org. Feel free to drop us a line at contact_us@cagj.org or reach us at our socials.
Experience this Zine in Print
You may order physical copies of all three editions of Our Food, Our Right on CAGJ's website, including the newly published 3rd Edition. All publications are sold on a sliding scale.
Entire work copyright © CAGJ 2021, with copyright to each work–art, essays, poems, and recipes– held by the respective authors. Permissions for reproduction of any kind must be obtained from each individual author, and can be requested through CAGJ.
Many thanks to our sponsors: Central Co-op, Marc Auerbach, Ellysia Banks, Sara Lavenhar, Niaz Dorry, Orion Montoya, and Kristel Peterson.
Much gratitude also goes out to the many many more grassroots donors who donated to our community-supported publishing campaign, bought tickets in our #PayOurArtists raffle fundraiser, and otherwise contributed!
This zine would not exist without the contributions of the amazingly talented artists who shared their creations with us! We are so grateful to you all. 
Accessible design was at the forefront of our ideation and execution for this project. We strived to create a digital zine that reaches a wide and diverse audience. One facet that embodies this mission is the audio recordings we asked contributors to submit with their piece. We requested read-alouds in an effort to create more personable experiences than screen readers for individuals who are visually impaired and engaging with the stories in our zine. Beyond this feature, we included alt-text and image descriptions, opted for clean fonts and layouts, and implemented a high contrast color palette. While we hope this effort towards an accessible design experience is tangible throughout the site, we also recognize room for constant growth in this area and welcome your feedback!
In the first run of the printed zine, the poem by Amanpreet Sidhu included several grammatical and formatting errors. We sincerely apologize for this oversight. We have corrected the errors for future print-runs, and you may also refer to the digital zine for correct text.
Meet Our Zine Organizing Collective
Food is life.
And this pandemic year, with all its challenges, is ripe with stories about life-affirming food projects that deserve to be honored.
Documentation is valuable.
Capturing the stories of survival and resilience that have marked this unprecedented year is a reminder of our ability to survive, to persist, and to dream new worlds into being.
Storytelling is a superpower.
Narrative crafting and community building are tools of resistance.
Art is healing.
Creating together to think beyond what exists now fuels us.
Culture is a tool
to live out our liberation.
Food Sovereignty
takes many forms. We feature that diversity to reaffirm that a food sovereign world is not only possible, and necessary if we want to survive, but beautiful too.