ਜੇ ਮੇਰੇ ਖੇਤਾਂ ਦੇ ਦਰੱਖਤ ਗੱਲ ਕਰ ਸਕਦੇ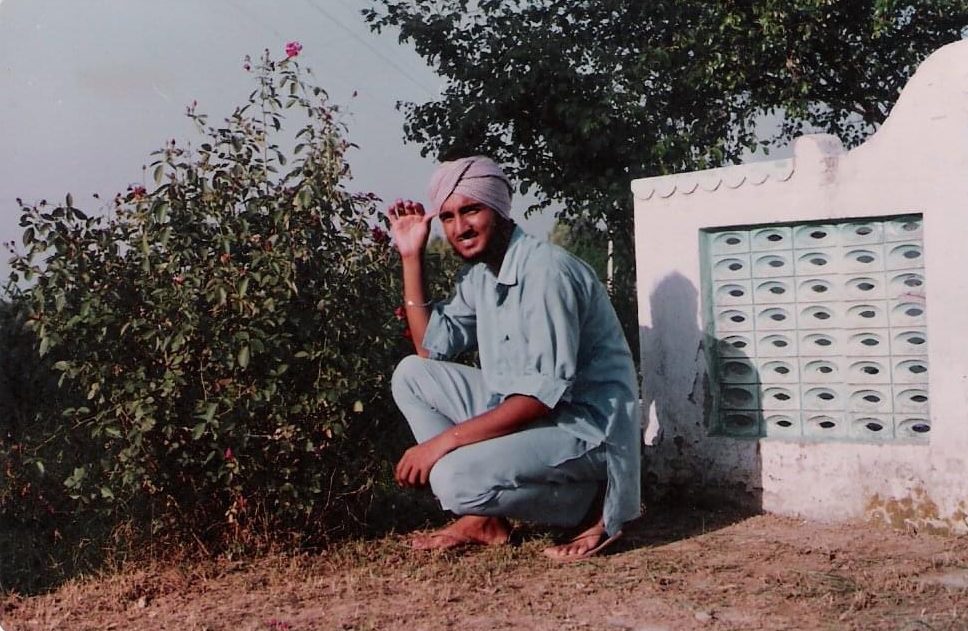 ਜੇ ਮੇਰੇ ਖੇਤਾਂ ਦੇ ਦਰੱਖਤ ਗੱਲ ਕਰ ਸਕਦੇ,
ਪੋਹ ਦੀਆਂ ਠੰਡੀਆਂ ਰਾਤਾਂ ਵਿੱਚ
ਕਿਸਾਨ ਕਿਉਂ ਉੱਤਰ ਆਏ ਸੜਕਾਂ ਤੇ 
ਦੇਸ਼ ਦੀ ਭੁੱਖ ਮਿਟਾਉਣ ਲਈ ਕਣਕਾਂ ਨੂੰ ਪਹਿਲਾ ਪਾਣੀ ਲਾਉਣ ਲਈ ਨਿਕਲ ਦਾ ਆ।
ਪਰ ਇਹ ਤਾਂ ਇੰਝ ਲੱਗਦੈ ਕਿ ਕਿਸੇ ਮਹਾਨ ਯਾਤਰਾ ਤੇ ਚੱਲੇ ਹੋਣ।
ਉਸ ਯਾਤਰਾ ਤੇ ਜਿੱਥੇ ਘਰ ਬੈਠਣਾ ਪਾਪ ਹੋਵੇ।
ਉਸ ਯਾਤਰਾ ਤੇ ਜੋ ਹਰ ਵਰਗ ਦੀ ਸਾਂਝੀ ਹੋਵੇ।
ਉਸ ਯਾਤਰਾ ਤੇ ਜੋ ਸਭ ਧਰਮਾਂ ਦੀ ਸਾਂਝੀ ਹੋਵੇ।
ਉਸ ਯਾਤਰਾ ਤੇ ਜਿੱਥੇ ਕਿਰਤ ਕਿਸਾਨੀ ਹੀ ਧਰਮ ਹੋਵੇ।
ਜੇ ਮੇਰੇ ਖੇਤਾਂ ਦੇ ਦਰੱਖਤ ਗੱਲ ਕਰ ਸਕਦੇ,
ਕੇ ਸਿਨੇਮਾ ਸਕੋਪ ਦੇ ਹਰੇ ਭਰੇ ਖੇਤਾਂ ਵਿੱਚ
ਪਤਾ ਨੀ, ਕਿੰਨੇ ਕਿਸਾਨਾਂ ਨੂੰ ਕਿੰਨੇ ਦਹਾਕੇ ਲੱਗ
ਪਤਾ ਨੀ, ਕਿੰਨੇ ਪਾਟੇ ਹੱਥਾਂ ਦੀਆ ਵਿਆਈਆਂ ਬਣ ਗਈਆਂ ਖੇਤਾਂ
ਪਤਾ ਨੀ, ਕਿੰਨੇ ਪੈਰਾਂ ਨੇ ਮਿਦੀਆਂ
ਪਤਾ ਨੀ, ਇੰਨਾ ਕਿਨੀਆਂ ਕਾਲੀਆਂ ਸਰਦ ਰਾਤਾਂ ਹੰਢਾਇਆ,
ਜੇ ਮੇਰੇ ਖੇਤਾਂ ਦੇ ਦਰੱਖਤ ਗੱਲ ਕਰ ਸਕਦੇ,
ਕਿ ਇਸ ਭੋਲੇ ਨੂੰ ਸਮਝ ਨੀ ਸੀ ਆਉਂਦੀ,
ਖੇਤ ਜ਼ਹਿਰ ਕਿਉਂ ਉਗਲਣ ਲੱਗ ਪਏ।
ਕਿ ਇਸ ਭੋਲੇ ਨੂੰ ਸਮਝ ਨੀ ਸੀ ਆਉਂਦੀ,
ਕਿ ਮੇਰੇ ਪੁੱਤਾਂ ਹਿਸੇ ਹੀ ਕਿਉਂ ਆਈ,
ਕਿ ਇਸ ਭੋਲੇ ਨੂੰ ਸਮਝ ਨੀ ਸੀ ਆਉਂਦੀ,
ਕਿ ਨਵੇਂ ਵਪਾਰੀ ਕੱਫਨਾਂ ਚੋਂ ਵੀ
ਕਿਵੇਂ ਮੁਨਾਫਾ ਖੱਟ ਜਾਂਦੇ ਆ।
ਕਿ ਇਸ ਭੋਲੇ ਨੂੰ ਸਮਝ ਨੀ ਸੀ ਆਉਂਦੀ,
ਕਿ ਧੀ ਦੇ ਵਿਆਹ ਦਾ ਫਿਕਰ ਮੱਥੇ ਦੀਆਂ
ਝੁਰੜੀਆਂ ਕਿਉਂ ਡੂੰਘੀਆਂ ਕਰੀ ਜਾਂਦਾ।
ਕਿ ਇਸ ਭੋਲੇ ਨੂੰ ਸਮਝ ਨੀ ਸੀ ਆਉਂਦੀ,
ਉਸ ਨੂੰ ਹੀ ਕਿਉਂ ਬਾਰ ਬਾਰ ਡੰਗੀ ਜਾਂਦਾ।
ਜੇ ਮੇਰੇ ਖੇਤਾਂ ਦੇ ਦਰੱਖਤ ਗੱਲ ਕਰ ਸਕਦੇ,
ਇਸ ਬਾਰ ਇਸ ਨੂੰ ਨਵੀਆਂ ਪੁਰਾਣੀਆਂ 
ਇਸ ਬਾਰ ਆਪਣੀ ਧਰਤ ਮਾਂ ਨੂੰ ਨੀ ਵਿਕਣ
ਦਿੰਦਾ ਨਵੇਂ ਵਾਪਰੀਆਂ ਦੇ ਹੱਥ।
ਇਸ ਯਾਤਰਾ ਚੋਂ ਹੀ ਜਿਉਂਦੇ ਰਹਿਣ ਦੀ ਉਮੀਦ ਦਿਸਦੀ ਆ।
ਇਸ ਕਾਫਲੇ ਚੋਂ ਹੀ ਦਿਖਦਾ ਆਪਣੇ ਬੱਚਿਆਂ ਦਾ ਬੇਹਤਰ ਭਵਿੱਖ।
ਜੇ ਮੇਰੇ ਖੇਤਾਂ ਦੇ ਦਰੱਖਤ ਗੱਲ ਕਰ ਸਕਦੇ,
ਠੰਡੀਆਂ ਰਾਤਾਂ ਕੱਟਣ ਦਾ ਤਾਨਾਸ਼ਾਹ ਦੇ ਦਰ ਤੇ 
ਜੇ ਮੇਰੇ ਖੇਤਾਂ ਦੇ ਦਰੱਖਤ ਗੱਲ ਕਰ ਸਕਦੇ,
ਸਿਰਫ ਤੇ ਸਿਰਫ ਜਿੱਤ ਕੇ ਹੀ ਮੁੜਨ ਦਾ।
If the Trees on my Farmlands Could Speak
translation by pukhraj sidhu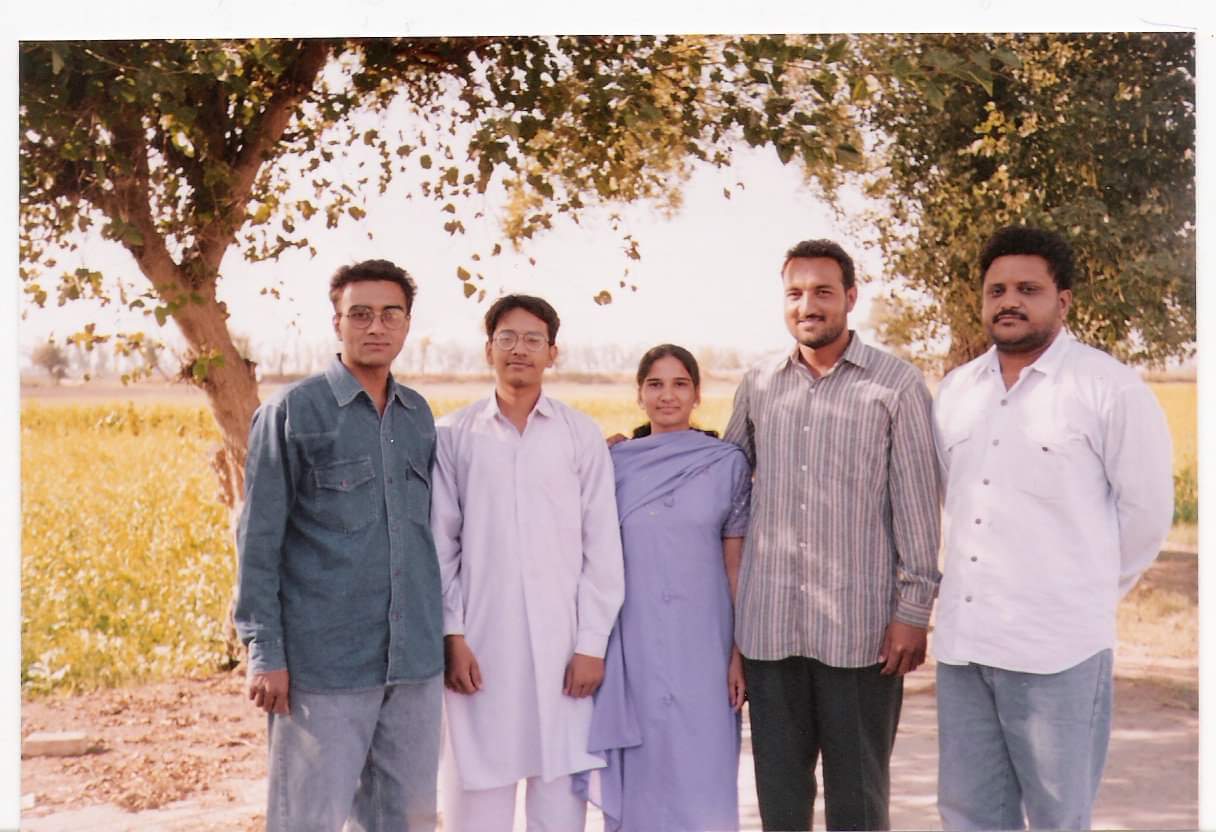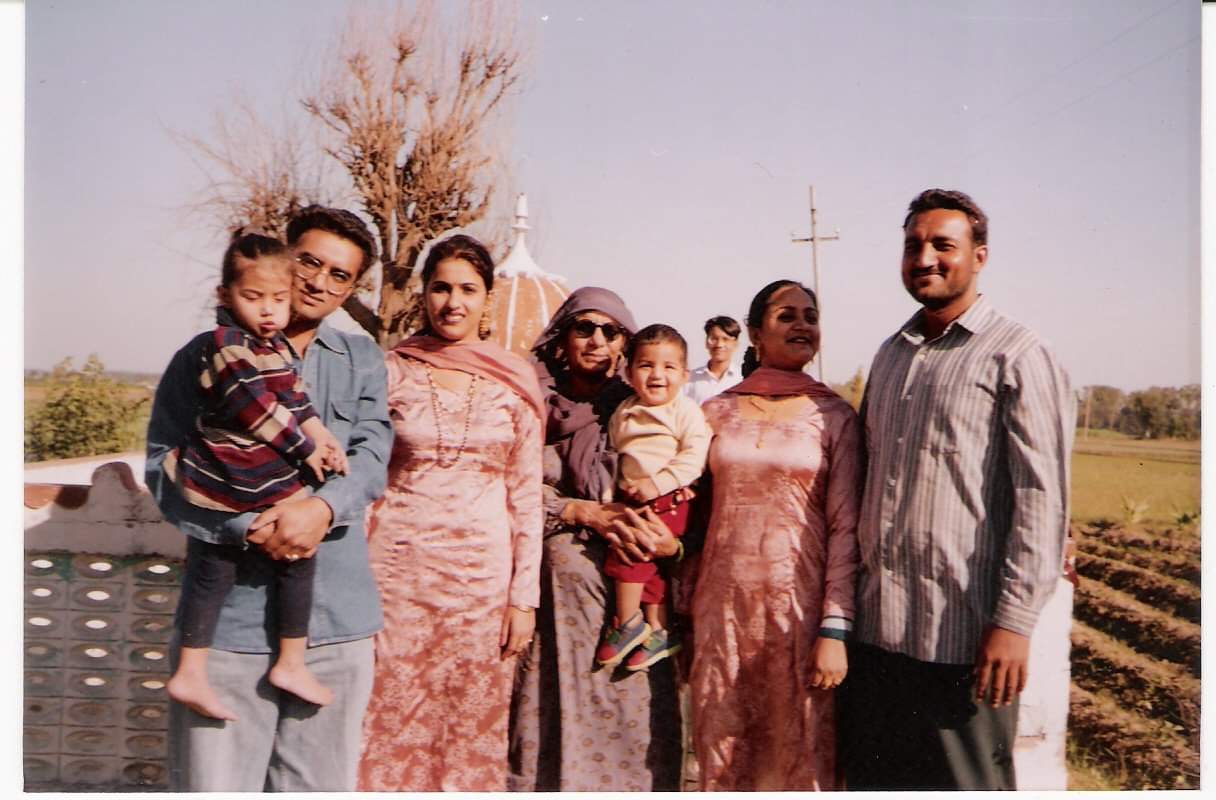 If the trees on my farmlands could speak,

then they would ask
In the bitter cold nights of
ਪੋਹ
,

Why are these kisaan marching down the roads

Instead of watering the season's first crop

to provide for their fellow countryfolk?
Perhaps they are setting off on a pilgrimage.
A pilgrimage in which staying home is a sin,
a pilgrimage that belongs to every religion,

To all of society.
If the trees on my farmlands could speak,
then they would tell you
about the generations of farmers it took to
nourish today's lush green Bollywood backdrops.
About all the hands that have been calloused over,
the fate lines that have been tampered with and torn,

to paint those picture-perfect sceneries.
They would tell you about the corporate world that disrupted their rhyme of life.
Contaminated their land in the name of a green revolution,
polluted their air in the name of industrialization,

and poisoned their waters in the name of evolution.
If the trees on my farmlands could speak,
Then they would tell you about a farmer who has had enough.

About a kisaan who refuses to let his motherland be bought out and tampered with.
This pilgrimage has given him hope,
shown him a better future for his children,

a better future for his country.
If the trees on my farmlands could walk,
then they too would uproot themselves

to protest at the doorstep of a totalitarian government.
They too would refuse to return home
without winning this fight.
Without winning this fight.

Amanpreet Singh Sidhu (he/him)
Aman was raised on his family's farm in Punjab, India where he grew up immersed in kheti. 20 years ago, Aman became the first in his family to leave his ancestral land and immigrate to North America. He wrote this piece in response to the ongoing Indian Farmers' Protest. His daughter Pukhraj is an ABCD (American-Born Confused Desi) who studies Human Centered Design & Engineering at the University of Washington. She penned the translation alongside her father – and learned more about his youth in the process.