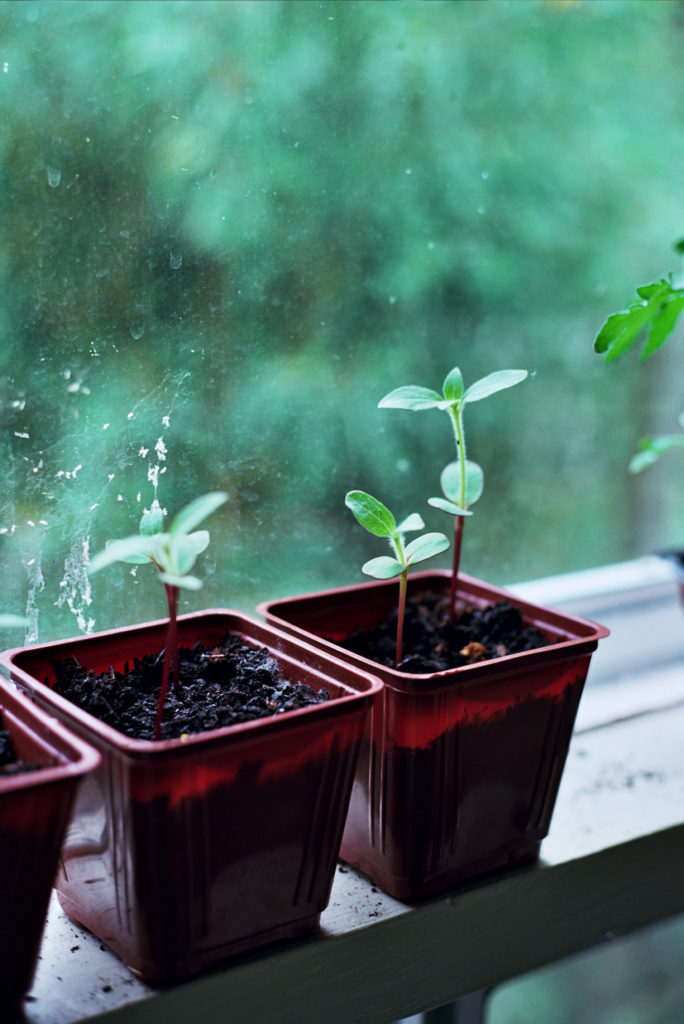 Gardening began for me as an act of defiance. Several things sparked this: undeniable evidence that a climate crisis was already upon us, that for decades those in power knew about its looming consequences, the gravitational pull toward business as usual I saw around me, and that my ancestors—being settlers in a land they ecologically and culturally knew little of—were complicit in the process. Coming to understand all this was a shock to my system, a guttural shattering of a myth I'd been saturated in. 
Learning more that agriculture, in its connection to emissions, deforestation, waterway pollution, was part and parcel of environmental degradation and historically a foundational excuse deployed for the seizing of Indigenous lands in the only state I knew by heart…very quickly the food meant to nourish me too became distasteful. All traced with hints of a destructive past that lingered in my mind after they vanished from my tastebuds, a sort of numbness took over. 
Still, I felt compelled to plant something. Anything, really, if only for the increased biomass. Even if it didn't fruit, maybe it could feed a pollinator or two. So in the neglected edges of a lawn, where a deck had burned down and each trowel-full of soil brought up new items of unique and forgotten trash, it began. Watering and waiting, often staring at the plants. 
Impatiently anxious for their next move, all while anticipating the next transplant because I learned that some plants collaborate, co-conspiring in mutual wellbeing, fixing nitrogen underground and warding off aphids of danger and giving shelter for insects of promise. When in communion with others, I learned these garden plants practiced the same services that some of us call "mutual aid," working to build reciprocal relationships in unlikely places. What unfolded for me was a model of living beyond the rugged individualism that I was given. In that came a lifestyle where neighbors share with one another, where the network of rooted living is cultivated intentionally, one that yields promise out of sites tended from care. 
Several seasons down the line, these seedlings were sown in the midst of the early spring in a cold windowsill, as lockdown blanketed the Northwest. Admittedly, a cold windowsill, in a poorly insulated home atop a sinking foundation built on the old flood plain of the Willamette, may have still not been the ideal home for young sunflowers. However, in urban gardening, frequently the not-so-ideal is what we have at hand and often the very place we transform into one of renewal. The arena where we assess the damage, and calculate the strategies needed for healing. Where reconciliation lays embedded in the soil, also buried in waiting: offering a practice grounds for the community we wish to breathe into being.
At summer's end, many seedlings even thrived, growing taller than any human neighbor who walked by or friend who found (distanced) refuge in the lawn-turned-garden that sat beneath the flowers. Who, each positioned best toward the sun, oversaw neighborhood concerts, sunset skates, bike rides, everyday zooms, and the growing threads of community interconnection born from passing encounters. Through a sense of resistance emerged exactly those grounds to work through the unknowing, the uncertainty that permeated all of 2020. Ultimately, somewhere to weather, to dream, to build in place. 

David Rollins is a photographer, occasional writer, and urban farmer currently living in Tohono O'odham and Pascua Yaqui lands. As a recent graduate from the University of Oregon, he studied the intersections of anthropology, environmental studies, and civic agriculture. When not gardening, David is an avid cyclist, reader, and forager.