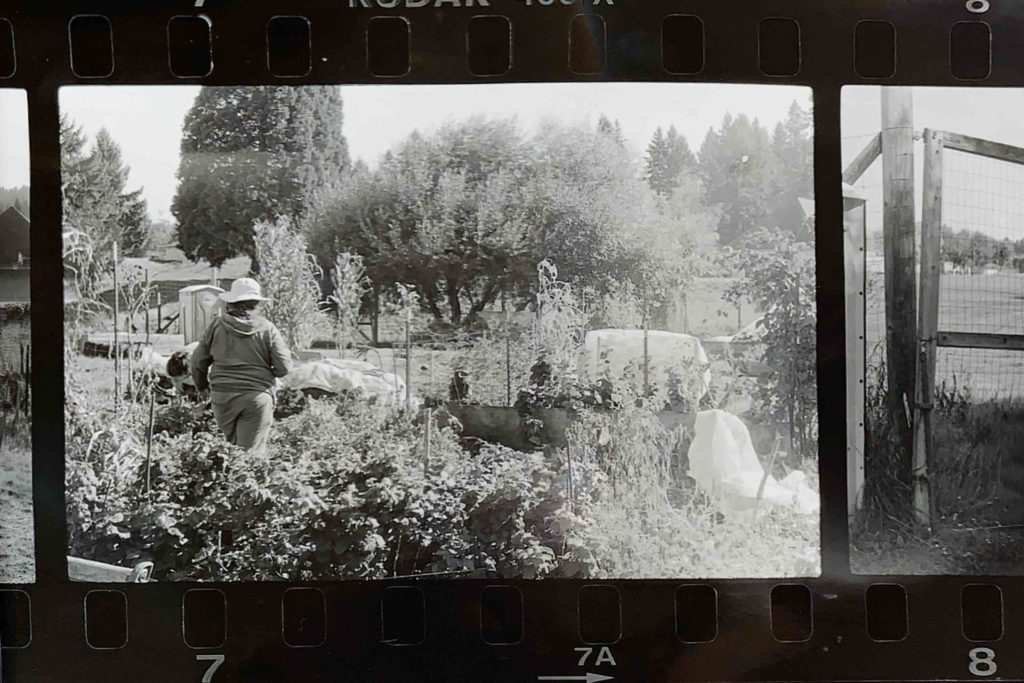 The woman in the foreground with the hat was who I had the pleasure of helping. I wish I could recall her name as I think of her sometimes. 
Our communication was limited in that her English was limited but my Spanish was just sad. But we could exchange pleasantries: hello, how are you, i'm fine how are you, good thank you. But after that it was lots of si's and no's. I worked with nimble fingers untangling the tendrils from each other, or at least that's what I gathered as she mimed my hands rapidly with a large grin on her face. She excitedly reached into the vines and picked a small but still very green, and very unscathed bean. She offered it to me, I accepted. I was unsure if she was bragging about her crop or if she wanted me to eat it, perhaps both. 
I mustered the little Spanish I knew from TV.
Her eyes widened and she did a little shuffle in the mangled vines. 
We couldn't discuss much, but we were both equally as excited over our shared understanding of this little green bean.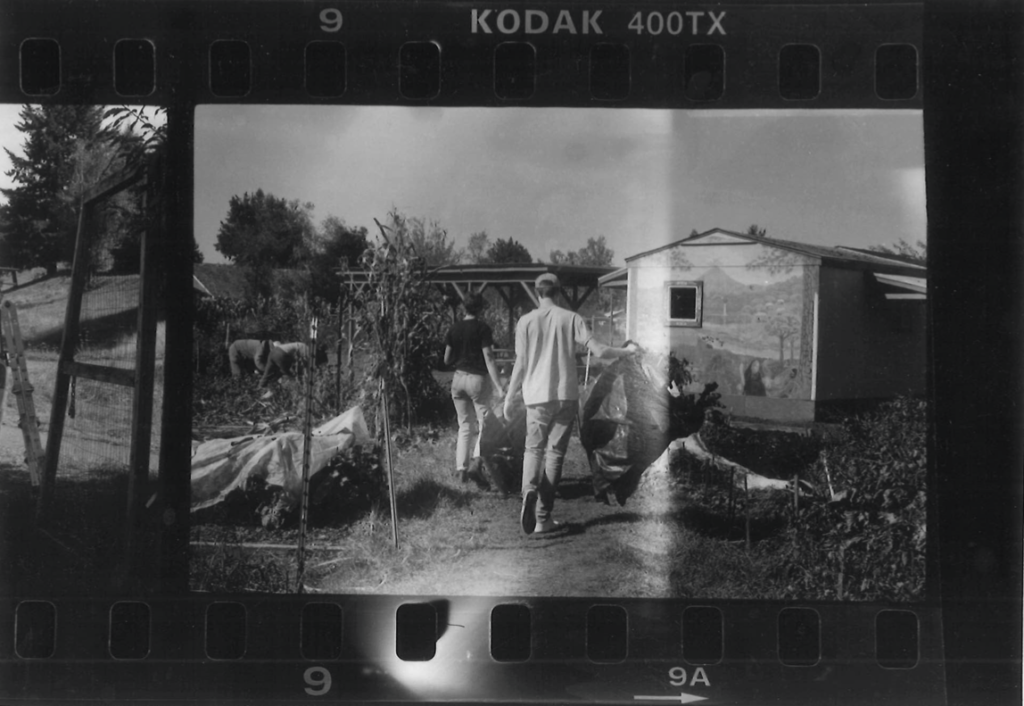 This experience holds more meaning to me because of the importance Momo had placed on seed sovereignty before our visit to the farm. I had never considered the threat to biodiversity and community independence big seed companies posed. So taking all the dead soybean plants which looked sad and wasted, picking these small dry husks from them, and pulling out these soft still
alive
seeds, felt very different than the emotionless trip to a hardware store where one would pick a glossy plastic package filled with seeds that were dead but somehow produced life. The hardware store seeds feel empty. The soybeans had potential.

Evelyn Costello
(she/her)
I'm a 20 year old lesbian artist based in Eugene, OR, who just wishes to have a cottage and live off the land. I do ceramics and photography, primarily with a focus in visual anthropology. I love food and learning about the cultures and traditions behind different cuisines. I would consider cooking one of my love languages, and as my dad always told me "If you love someone, cook them good food."